The Yorkshire pudding comes with Noodles



2016

450cm x 300cm x 450cm

Ridgid Foam, Chinese Lanterns, Silicone, Wax, Astroturf, Oil on Canvas, Mos, Print on Paper, Fortune Cookies

Exhibited:

2016 Goldsmiths, MFA Degree show , London (UK)
2016 ArtAttack Winter Exhibition, The Crypt Gallery, London (UK)
2017 Pop-up Kitchen Gallery, University for the Creative Arts, Farnham (UK)



Drawing on the concept of 'hybridity' by Homi Bhabha and 'nomadic identity' by Chantal Mouffe, the work aims to further the exploration of identity. It explores the mixture of various existing cultural codes with new ones that come to light through the process of globalisation and the new distribution of wealth. The work chases the question if we can still argue that we have only one cultural identity or that this is slowly shifting towards one global identity.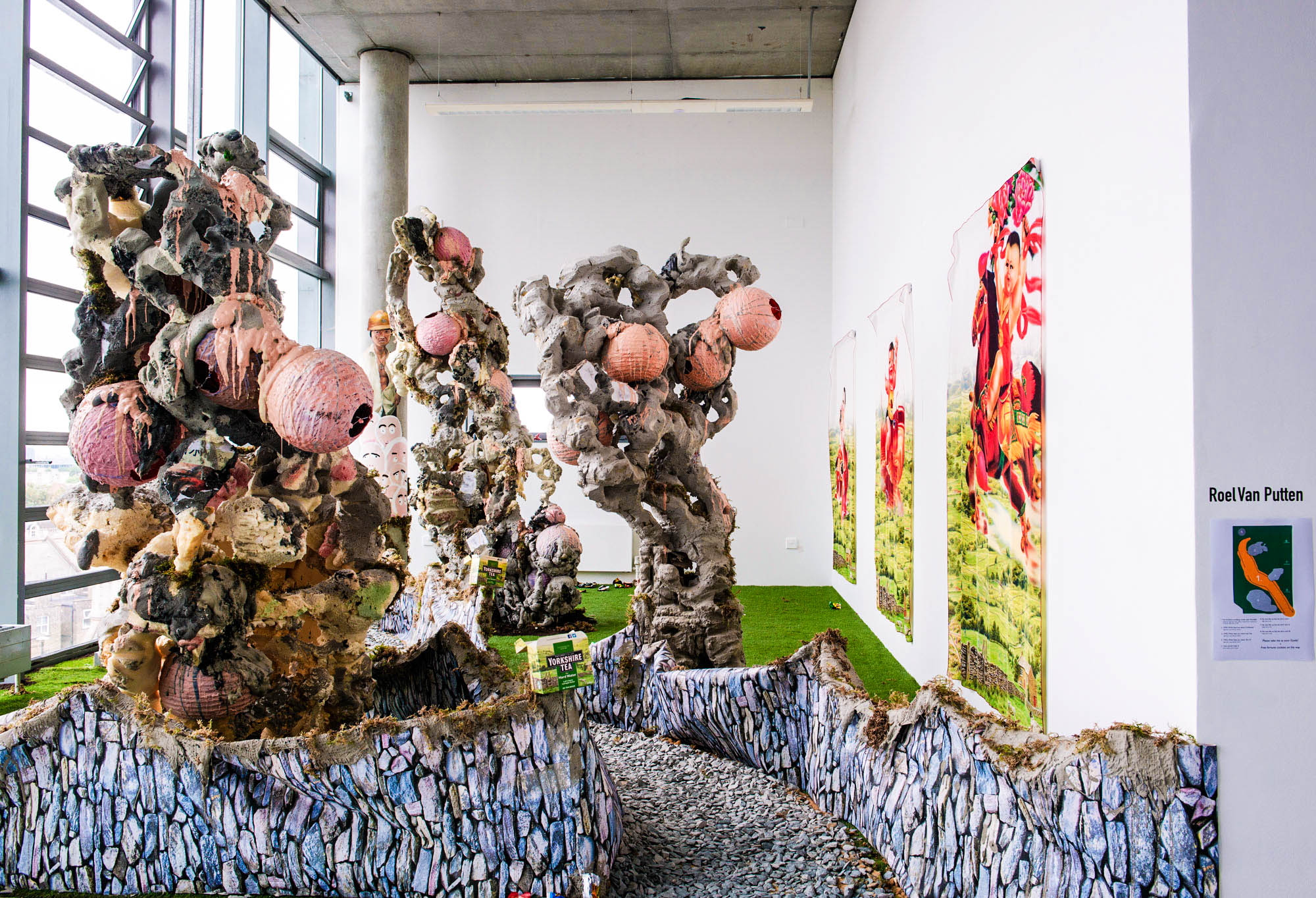 Roel van Putten© 52'23'06.21" N - 4'53'07.06" E